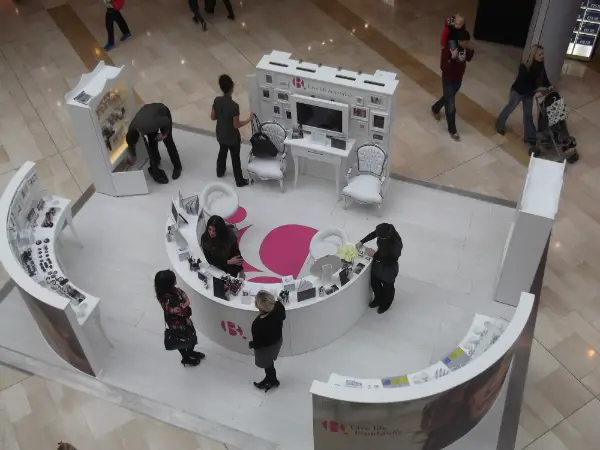 Well, I've got to say that today at Westfield was a lot of fun, giving out samples of the B. Skin care range as well as a few foundation samples as well, and also chatting with women about their skin care routines. I had several readers stop by which was really lovely, so we chatted all things blogging and beauty.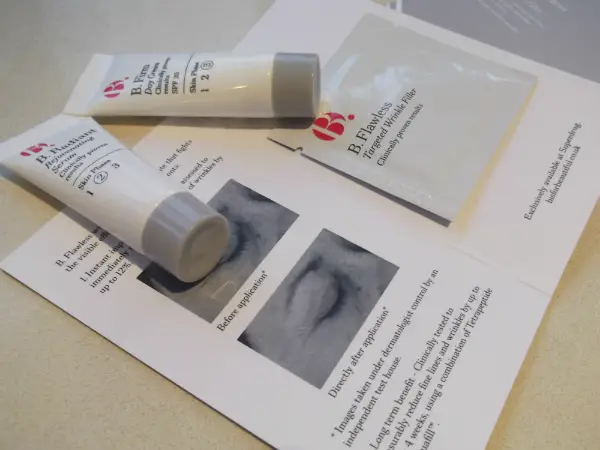 But, you would not believe quite how difficult it can be to give something away! As you can see above, the samples are quite generous, especially the serum and the Day Cream, which we had in every variant depending upon skin needs. I started off by asking passers-by if they'd like to try some free skin care – just about everyone either said no, flat out ignored me or gave me a death-stare. When I started to change tack by asking if they'd like to try the new skin care and beauty range from Superdrug, adding, it's free, a lot more women stopped to take the samples. But, that's quite a big sentence to say as someone rushes past you – and people are generally quite suspicious that they might have to pay for something. I blame the salty hand scrub people (you know who they are!) who make you think you might get something free and then you don't and Mr BBB's view is that it's chuggers that have changed our attitude to being stopped. On this occasion, there really was something for nothing and while I completely understand the suspicion I also had a new respect for the B. team who were rebuffed time and time again but kept a smile on their faces. I just wanted to grab people and say, what do you mean, NO? Come back and have your free sample right now!
The B. team were giving (free) make overs as well, and we met some wonderful women – one in particular who was 85 years young and it was her wedding anniversary. She wanted to look special on such a special day, even though her husband had died fifteen years earlier. Gulp. She stole everyone's hearts and got an extra lovely make-over.
Transparency Disclosure
All products are sent to me as samples from brands and agencies unless otherwise stated. Affiliate links may be used. Posts are not affiliate driven.