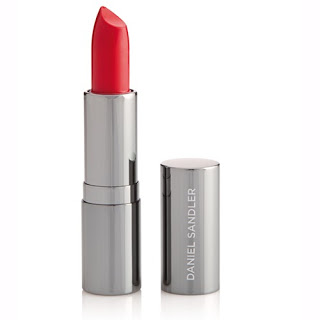 I stick pretty much to nude and neutral lip colours, and if truth be known, my daily lip coverage amounts to no more than the very lightly tinted orange Lanolips. If I do move to something with more coverage, it's usually a Bobbi Brown neutral lipgloss. At a major push, I can do a particular Dior semi-opaque orange.
I got into a conversation with a lovely make-up artist friend on Friday who said, "you'd look really good in a bright red lipstick; why don't you wear more colour?" I took him back to the day that I wore a beautiful Clinique red lipstick down Oxford Street and got past about six shops before I had to run into Debenhams and wash it off. People look. Like, they really, really look at your face when your lips are wow red. And I didn't like it at all. 
Which is really odd. Because I don't mind in the least vamping up my eyes with black kohl til they're literally overflowing or wearing black eye-shadow or even black kohl with black shadow and then some…and I am not in the least shy I don't think, so what is this thing with red lipstick. Why can't I do it? Does anyone else have this problem? I look at women in the street or at meetings absolutely rocking out a red lip, but yet the minute I do it myself I am crippled with self consciousness… 
Anyway, when I got home from talking with Daniel, I decided I was going to try again in the privacy of my own home, so I put on the newest Isadora red.. it's verrryyyy red. And yes, it looks great – he is right. But by the time it came to going out to dinner with friends I had to take it right down to just a stain with gloss over it.
Help! 
Transparency Disclosure
All products are sent to me as samples from brands and agencies unless otherwise stated. Affiliate links may be used. Posts are not affiliate driven.