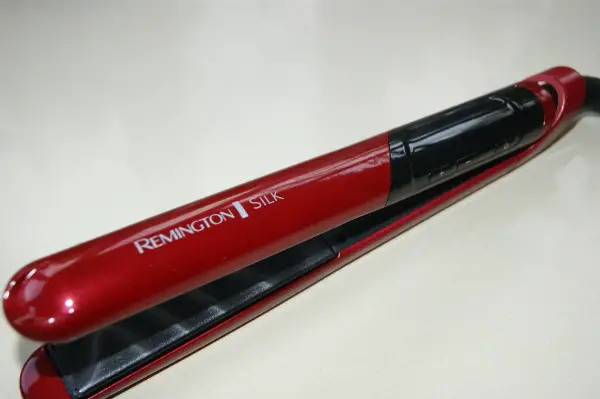 Okay, so some things are just meant to be. I've had my old straighteners for a really long time  – at least three years – and much as I've loved them, their time is done. I'm replacing them with the Remington Silk Straighteners above, and they're a revelation! While I've been happily using my old straighteners (actually, I've had a period of straightener re-hab but my hair really is better with than without) I had no clue how different and more advanced new straighteners have become.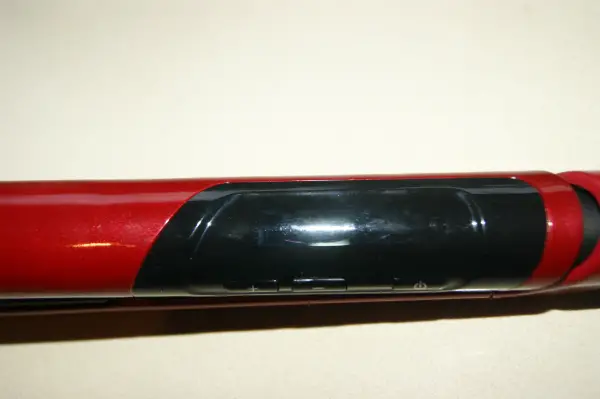 For a start, these heat up in about ten seconds flat, and the heat is displayed in the digital window above. The window indicates the best heat for your hair and what's more, it remembers what temperature it last used so it will go straight to that next time. More still – it's got floating (infra red) plates that produce even pressure on the hair so you don't get wedgy bits, and more importantly still, an automatic safety shut off. It's a bit like driving a Ferrari when you've been used to a Ford Fiesta. I had no clue that these updates could make such a difference. But, the most un-techy bit that has driven me nearly mad in hotel rooms with plugs randomly and inconveniently placed nowhere near a mirror has also been addressed – the cord length. It's a generous 3 metres. If you're that far between a mirror and a plug, check out.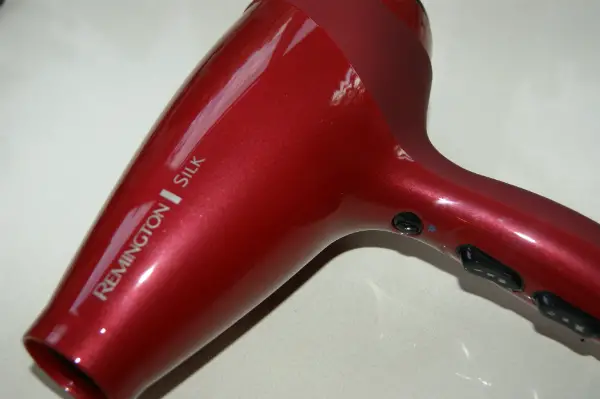 Straight away what I like about this dryer is that it's just called the Remington Silk Dryer. No fancy-shmancy long name – nice and simple. But the dryer is anything but. My first requirement in a decent dryer is that it isn't too heavy. I've got quite thick hair and if it's a weighty machine you can end up feeling like you're drying your hair with a brick towards the end. This is an arm friendly weight, even for thick, long hair. My next requirement is that it is quick… I hate drying my hair so the swifter the better. This is 2400 watt with a fast airflow speed and call me a geek but I love the fact it has a hang-up loop. Not that I have anywhere to hang it, but that's not the point.
The Remington Silk Straightener is £67.49 (use your Boots points – actually, you get 268 points with a purchase anyway) HERE.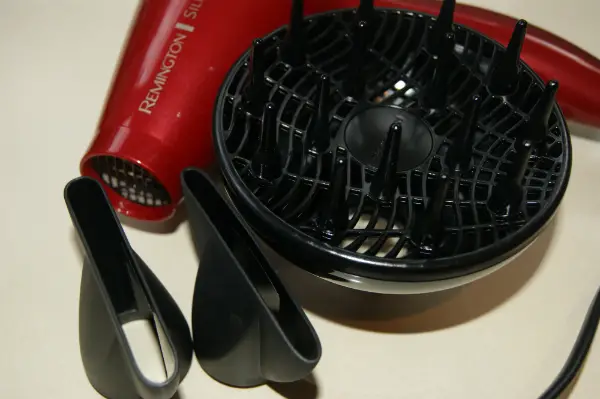 Right, now I am hopeless with hair, so that big diffuser thing isn't for me – I don't think I even want to know what it does. But I'm fine with the two concentrators that focus the airflow on individual sections as you dry – the key to a professional looking finish. There's also a properly cold cool shot function – no luke warm wafts here, and six heat and speed settings. For me, that's like having too many gears on a bike – but it's a dream for styling, I know. I used this yesterday, and while my sceptical eye is always on claims about ions for frizz free shine, I have to say, my hair was ultra-shiny and, in fact, softer than usual.
The Remington Silk Dryer is really good value at £41.24 – I didn't know the prices of the products before I did this post so I was surprised – and you can find it HERE.
If you want to follow Remington on Twitter, they're at @remingtonUK and their Facebook is RemingtonUK.
*Sponsored Post
Transparency Disclosure
All products are sent to me as samples from brands and agencies unless otherwise stated. Affiliate links may be used. Posts are not affiliate driven.