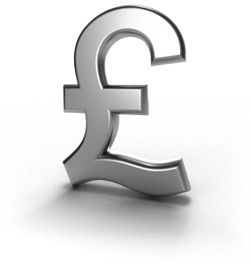 These days it isn't a no-no for paid posts on blogs – there are many bloggers hoping to get something back from the hard work they put into their blogs. I take occasional sponsored posts on products that I think I have a view on and, like many bloggers, I always declare that I've been paid. Why not? I'm not embarrassed or ashamed to have them there. In fact, some brands who support blogs with budget are welcomed because they understand that they're tapping into a huge, beauty relevant audience and they're happy not to take that for granted. So, my personal take is that if it is a brand I like or a product that I enjoy, I am happy to take it as a sponsored post even if it is outside of my usual blogging remit and provided I have something to say about it. If I can't see anything to commend the product, then I don't take it – I'd rather keep my reputation any day of the week than make a quick few pounds. It takes years to build trust and I treasure it dearly.
But, it's becoming commonplace now for blogs to ONLY accept paid for content, or at least a majority of paid for content and on the blogs I have researched there isn't even a whisper of declaration. Now, I see it from both sides – it is hard to turn money away when you work night and day on your blog; they really are, for the majority, a labour of love. A lot of blog readers and other bloggers recognise that, and on seeing a sponsored post, don't turn a hair. But, my issue is also with the brands, social media agencies and PRs who are offering out the payments, seeing that no sponsorship has been declared and thinking that it's okay. It is not okay – it's anything but okay. If that's you, then you are complicit in breaking the law. Here are the rules from the OFT that have been in existence since 2010.
"Under the CPRs, it is prohibited to use editorial content in the media to promote a product, where the trader has paid for the promotion, without making that clear in the content. It is also prohibited to mislead consumers by act or omission (for example in relation to any endorsement of the product), where this is likely to have an impact on the consumer's decision making about the product. These rules apply to any trader involved in the promotion, sale or supply of products to or from consumers.
These rules apply irrespective of whether the activity is offline (for example, promotional activity in newspapers and magazines) or online (such as websites and social networks). The action taken in December 2010 is the first time we have applied these provisions to this sort of online activity."
I've been blogging for a long time now and even I am surprised at the scale of this activity – I genuinely had no idea it was as wide-spread as it appears to be. I am very much prepared to tackle head on the brands that are playing along with non-declaration which puts them swimming in very murky water indeed. The strange thing is that if everyone was declaring according to the law then this wouldn't even be an issue. What would then be the issue is why some bloggers are being paid and others aren't, which is what I suspect is at the root of the collusion. That's a hard question to answer, right? If you're running your blog on only paid posts, that's entirely your business, but if you are running your blog on only paid posts without declaring, then it's everyone's business, particularly the blog readers buying products on a paid-for recommendation.
The knock on effect for bloggers who have good relationships with brands and PRs is the feeling of having the wool pulled over their eyes. Knowing some of the brands who have paid out for non-declared posts, I feel rather mistrustful towards them. If non-declaration continues, the future of blogging becomes very unsure. People taking money without declaring could ruin not only their own blogging careers but the industry itself, built on impartiality and trustworthy reviews. Ultimately, PRs, SMAs and brands will destroy all the benefits they currently gain from their relationships with bloggers and in turn, destroy their relationship with the consumer. I've seen emails from bloggers saying they don't post unless it's paid for – I've also seen emails where bloggers ask, perfectly reasonably, if there is budget. There is nothing wrong with either of those things – bloggers can run their blogs how they like. Where it starts to go wrong is when bloggers don't then declare and when brands pay up, realise that it isn't declared, continue a non-declaration relationship. You can argue the morals all day long, but what you cannot argue with is the law.
Just to be completely clear, if Tweets are sponsored, they also have to be declared – even I am not clear on whether affiliate link tweets (mine are always labelled *AL*) need to be declared but I, and many other bloggers, do it nonetheless. If you have been specifically paid to Tweet though, all usual declaration rules apply.
Transparency Disclosure
All products are sent to me as samples from brands and agencies unless otherwise stated. Affiliate links may be used. Posts are not affiliate driven.