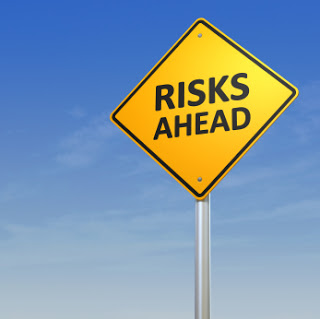 While the beauty blogging landscape continues to move ever further from the place that it started, shifting and changing so fast I can hardly keep up, there are some things that haven't changed at all.
To go right back to the beginning…about 2010 I would say when blogs started to really get noticed properly by brands and agencies (mine started in 2008 so I had a couple of years in the wilderness with a handful of other UK beauty bloggers) there was a general assumption by both bloggers and brands that in exchange for free products to properly try and test, free reviews would follow. Fair enough. That was a good and fair exchange in the eyes of most bloggers.
However, as Blogger stats started to rise, their value to the brands also started to rise. More eyes on product basically, and a good review means that more people will want to buy the product. And, in essence, that is what an ad does – it puts eyes on pages and cash in the tills. And yet, as far as brands are concerned they still want the massive leap in eyes on pages to equate to a free mascara. And, it just doesn't any more. That is not to say that blog posts should be paid for. Far from it. What I'm talking about is the heavier demands that form an entitlement attitude from brands. Recently, I've turned down the 'opportunity' (twice) to endorse products going on sale in stores nationally in exchange for a printed link on the packaging. 
Now, what's the first thing you do when you buy a new product? Take it out of the box, and …. throw the box away. What the brand wanted from me was a written endorsement on their special box of products (selected by them and a very random selection it was, too) so they could make use of that at point of sale and in any press materials and probably to show to the board as an example of their innovative use of social media. Take it from me that this kind of 'promotion' does not lead to significantly bigger stats, because by the time a customer has put the box to one side to take the actual products out and thought they might come back to it later, meanwhile the chicken didn't defrost properly, the bins need putting out, the baby is crying, the phone rings.. everything nudges that box further towards the recycling. A product endorsed by a blogger (even if you have never read a blog) might inspire you to purchase because any endorsement has the potential to swing a decision, but it is more or less worthless in real terms to the blogger. 
Then there are the 'competitions'. Now, I don't do competitions as such because I don't actually know the law involving competitions so I am very careful to ensure they are give-aways. The last thing any blogger needs is to be in violation of competition regulations – and I'm pretty sure there are some. Again, recently, I've turned down the opportunity to give away twenty mascaras (or glosses – I forget) because what that translates to for me is collating all entrants for the give-away, ensuring I collect their names and addresses and get permission (data protection rules? Does anyone actually know them?) for me to pass it to the brand. At which point the brand will then ask if they can use these addresses for data (to add to mailing lists etc) and I always say NO. On the other hand, the brand may think that sending me the 20 mascaras for me to do the administrative work around and incur the postage is also completely reasonable. And, I'm sure it would be if I had recently won the lottery and literally had nothing else to do with my life. It's why I do very few give-aways and the ones that I do do are high value one-offs.. not millions of small prizes to eke out. I don't use them as stats grabbers.. they only last a few days and hopefully one or two readers get something really, really fab. 
There's been a big shift from bloggers who feel they need exposure and readers at any cost to bloggers who are going, 'hang on..' and recognising their worth and value. Nothing could be a clearer example that brands think bloggers really have sod all else to do in their lives than run about after free lipsticks (and can also live on fresh air) than an encounter with someone who wanted me to canvas ten other bloggers, get them to try the product as a blind test, report back to me each week for a period of six weeks and then I collate all the information into one big fat report on how wonderful it was on my blog while doing the grand reveal. For free. Where on earth, when I struggle to even get a couple of blog posts up some days because of lack of time, would I suddenly magic up the hours that that converts to? My evenings? My weekends? On holiday? I wondered aloud at the time why the brand thought I might want to do that. "We thought it would be fun for you." 
All that tells me is that brands have not caught up with blogging as it is now. They're still working to the 2010 brief. Bloggers work so hard – we have to now work even harder because where once we were an elite group, now we are one of hundreds of thousands and readers will soon move on if they're bored because they have an exceptional level of choice these days. There is more pressure on today's beauty bloggers than there ever has been in the past. 
The beauty bloggers I know want to make a success of their blog, they're tired of being treated like second class advertising and they're thoroughly sick of being consistently undervalued. The game has changed. Will I review products without expecting payment? Yes I will. Will I review honestly and fairly at all times? Yes I will. Will I get right behind brands I love and believe in without expecting anything back? Yes!! And especially small brands with a brilliant drive and ethos. Absoblogginglutely. Will I get bamboozled into endorsing something that a brand would previously have to pay a professional expert or minor celebrity to do, and do it for free? NO. THAT IS NOT FUN FOR ME.
And for the record, the price of a glass of wine in a wine-bar won't buy a brand everything I know about blogging. Because, apparently, a free drink is fair exchange for four years of slogging, amassing knowledge, information and stats.  On Mars, maybe.
Transparency Disclosure
All products are sent to me as samples from brands and agencies unless otherwise stated. Affiliate links may be used. Posts are not affiliate driven.