Last year, I went to Paris with Dior to see the brand new Dior Addict lipsticks and it was quite a trip. This year, they've raised the bar with 12 Dior Addict Extreme lipsticks and they are quite wonderful. Easy to say, I know, after 24 hours of being hugely spoilt, but the textures are pretty near perfect for me – there is a balmy quality with beautiful coverage, and far more importantly, so far, I have to say they are totally non-drying. I very rarely wear actual lipstick because they always dry my lips out no matter how hydrating the formula – Dior Addict Extremes don't, and that is certainly something to shout about. Kate Moss is the poster girl again, doing what only KM can and putting some edgy chic into the campaign and there are four nail polishes to accompany the 'it' shades from the collection.
But, first, about the trip. I went with Charlotte from Dior (an ex-model) and lovely Ruth from www.amodelrecommends.com (a model) – so that's two of London's most beautiful women, and, uh, me. The only thing to do in those circumstances is to style it out so I just pretended I was minding them. 
We travelled on the Eurostar so were in Paris for lunchtime with time to spare before the presentation at Dior HQ on Avenue Montaigne so we sat outside under heaters at L'Avenue Restaurant on the corner of Av Montaigne and people watched. I swear they just hire glamorous people to wander round that corner because it has the most unusual concentration of gorgeous people..men and women..walking by. Actually, we were carrying precious cargo to Paris.. a consignment of vintage Dior fragrances and scarves to go in their archives, so it was rather exciting to have a very sneaky look in the box of treasures.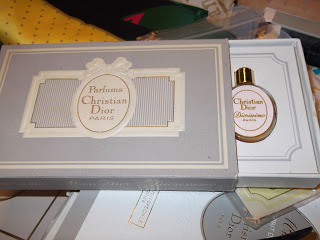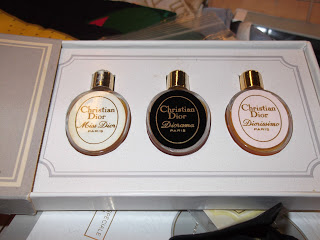 Vintage Dior fragrances on their way to the Dior Archives
After lunch, we headed across the road to the Dior HQ, where I have to say, they'd pulled out all the stops for beauty bloggers from all over the world. The head office is the original site of Dior's first store and is architecturally magnificent. Not only is there a wide, sweeping staircase, but at each level an original Dior couture outfit to stop and admire.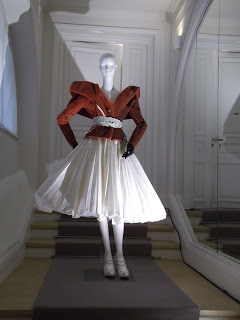 Dior Couture Vintage
The building is painted throughout in calming and cool grey and white and it is pristine.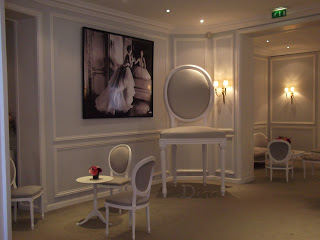 Upstairs, two salons were available to all bloggers; one to hear about the new products and one a complete flight of fantasty with Dior props to try on and have our photographs taken. Also in this room were make up artists, ready to make us beautiful. I had one of the new lipsticks applied and apparently chose Kate Moss's favourite; Lucky, a coral-pink-red. Actually, they had the world's grumpiest photographer which was, um, interesting.. but nonetheless it was really fun to grab ten bags and pile them up as though I'd just had the shopping spree of my life!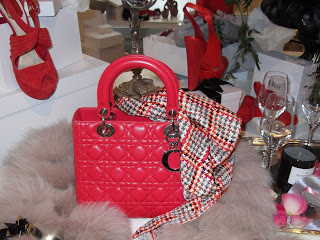 Props…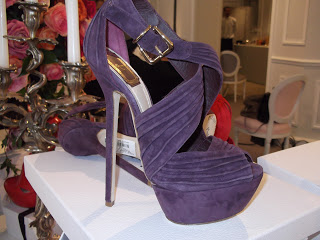 As if…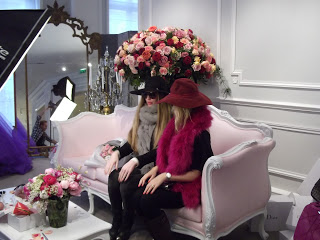 Charlotte and Ruth looking every inch 1970's Riviera
The make-up stations were absolutely choc-full of Dior make-up.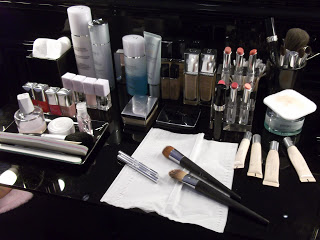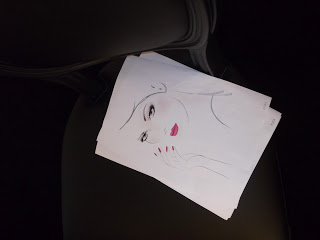 I can't miss out the pretty food. I love it when food is presented beautifully: here's how my coffee came..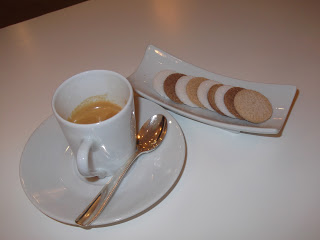 And, yes, there is one cake missing.. no idea who could have taken it.. 😉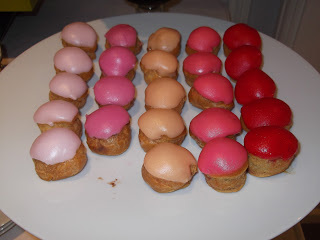 After our time in the salons, we had free time so obviously headed straight to Sephora (I didn't buy anything!) and Monoprix for a restock of BioDerma. I bought a BioDerma Cleansing Milk which I think is new, and I'll be reviewing that separately. In fact, the time went so quickly, and I literally had only half an hour to get ready to go to a private club called Silencio; it's three (or four) floors down in a basement and very dark. They ask you not to take any pictures of inside or out because its location is supposed to be a secret (although I think Google might be your friend, here). This was our chance to meet other bloggers: I was genuinely delighted to meet Yulia from www.beautyinsider.ru and the Russian PR, Anastasia, accompanying her on the trip; they were really good fun and we ended up back at the Plaza Athenee hotel in the bar with them rounding the evening off with a club sandwich and a cocktail. I also met Huda from www.hudabeauty.com who blogs from Dubai; it was the second time I'd met her and she is a ball of bright energy and truly lovely. I wanted to meet the Japanese bloggers who – as you might expect – were the coolest bloggers ever, but it didn't happen this time. 


We ended the evening – late – and I headed back to my room to open the goodie bag containing some fabulous Dior tattoos and the four 'it' nail polishes, and of course, the lipsticks. I also switched on the TV and indulged in my silly but favourite past-time of being glued to global weather reports.. 33 degrees in Ho Chi Mihn city and 25 in Jakarta…..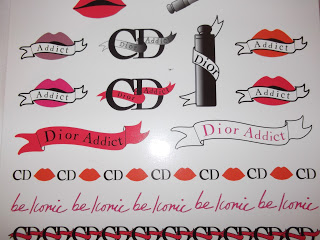 Dior tattoos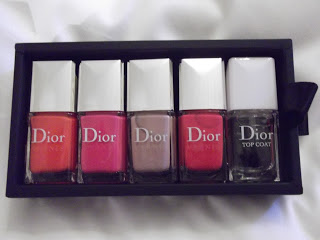 Dior Vernis from left to right: Riviera, Plaza, Incognito, Lucky and Top Coat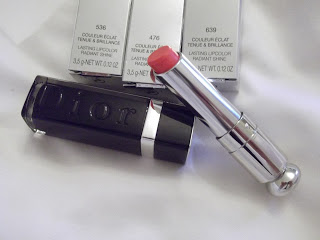 Dior Addict Extreme in Riviera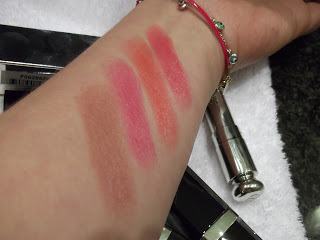 Incognito, Plaza, Riviera and Lucky Dior Addict Extreme
The following morning, after a sugar-rush of a breakfast (french toast with maple syrup and a chocolate croissant) we jumped back on the Eurostar and headed for home.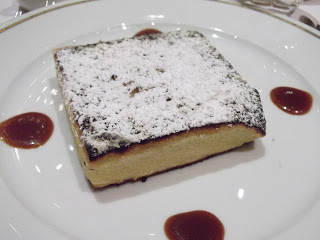 That sugar rush….
This was a wonderful trip; not least because it didn't feel elite (although we were exceptionally well looked after) and Dior had invited a whole range of bloggers from many nationalities and styles of blogging and everyone treated us respectfully, kindly and as blogging individuals. We got the full Dior experience without having it shoved in our faces and were made to feel like princesses for the day, and I do not say that lightly. I've got some stunning visuals for the make-up and Kate Moss that I will post later and will do far more justice to it than my old pics!


I'll finish the round up with a few more pictures.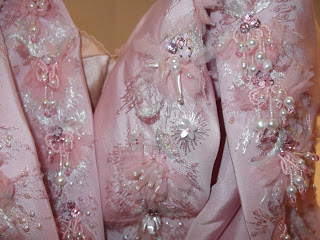 Embroidery detail on a vintage Dior Couture gown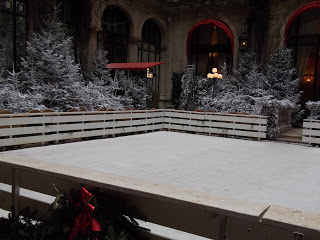 The skating rink in the central courtyard of the Plaza Athenee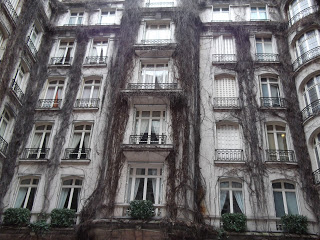 And above the rink…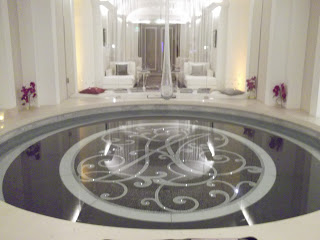 The Institut Dior at the Plaza Athenee
 Thank you Dior!
Transparency Disclosure
All products are sent to me as samples from brands and agencies unless otherwise stated. Affiliate links may be used. Posts are not affiliate driven.