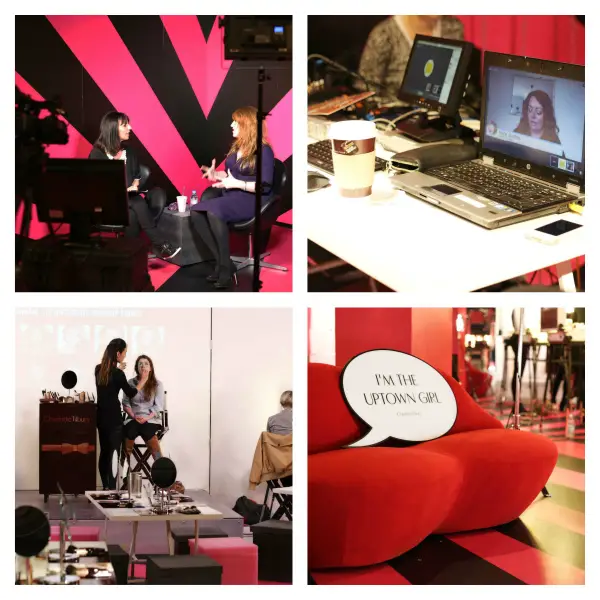 I'd never done a Google+ Hangout before but it was so interesting to go behind the scenes – Hangouts are different when they're done on this scale – for you and me on our laptops, it's a much less technical process, but as part of the Selfridges Beauty Project, it had to be slightly higher production with a sound and lighting team – and someone to instruct us what to do.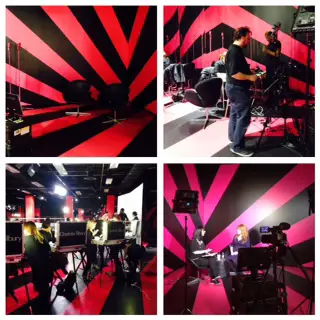 The Hangout took place in Selfridges basement – all gussied up for a Charlotte Tilbury masterclass so there was plenty going on in the background with #TeamTilbury working away on make-overs. I wasn't sure how many CT fans were joining us in the Hangout (basically you can join a live on-line event and interact) so I had a set of questions just in case.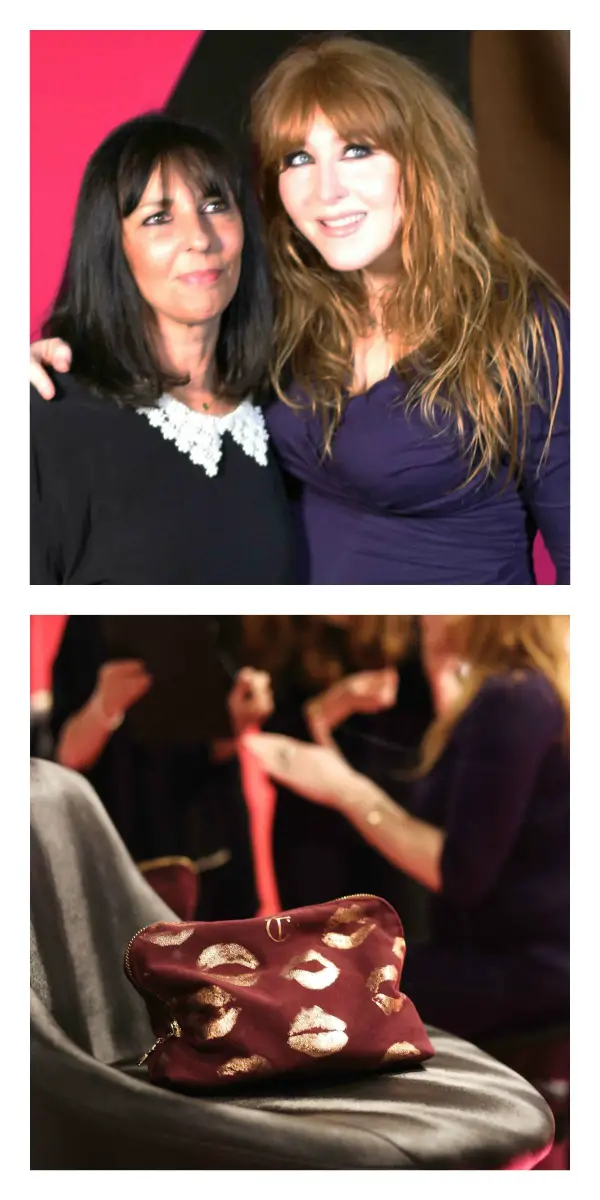 Our two live CT fans with beauty 101 questions were Vicki from Honestmum.com and Kate from WitWitWoo.com with the ultimate question in beauty life.. how to get rid of dark circles and look more awake! And, also, how to get blush just right. I ended up picking up a tip I didn't know myself on dark circles – Charlotte's advice was to take it down much further than feels natural – so not just a swipe under the eye, but really down to the central point of your cheek bone – just before the apples. And, to use plenty of moisturiser underneath.
We needed to wear ear-pieces but if youve ever worn one, they're actually quite irritating..they don't feel like they're going to stay in your ear which then makes you move your head far too carefully and slowly! So, right before we went live, I took mine out and decided to only use it when Vicki and Kate were speaking. Charlotte's ear-piece had a bit of a technical hitch so she didn't use hers either. Oh, and what you see above is the new make-up bag – it's not yet out, but on its way.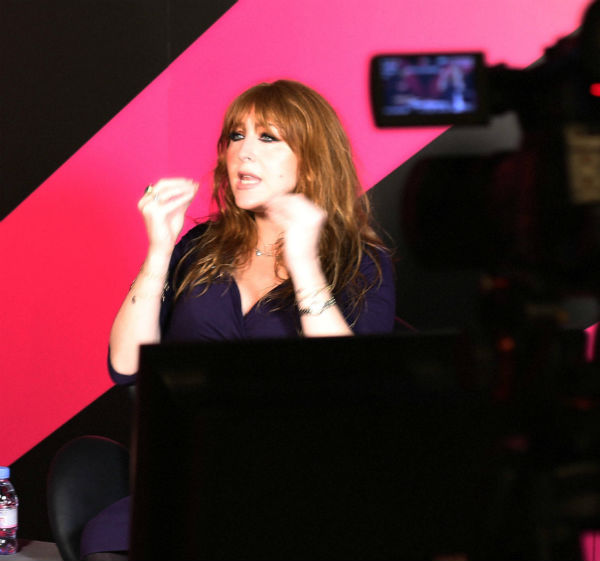 Charlotte is a natural performer – she has so much to say and uses her hands very expressively, so it was the easiest job in the world to talk make-up with her. I did manage to get a sneaky scoop – that we'll be seeing nail lacquers joining the CT range in the not too distant future (hurry up!).  The time went really quickly and I'd asked to be given time pointers so I knew when ten minutes was left and then five minutes.. so out of your sight is someone from the crew jumping up and down with two hands in the air signalling ten minutes and doing it all over again at five! I wasn't at all nervous but about mid-way point, I really felt like I wanted it to be over – this lasted only a few seconds and then I got right back into it! In fact, we could have kept going.
Would I do a Hangout again? Definitely – I thought it was an amazing vehicle for beauty conversation; we're very used to being talked 'at', but our opportunities to talk 'with' are rather limited. So if you missed it, you can catch up on YouTube HERE. Meanwhile, tonight (12th May) at 6pm, Sali Hughes, Brix Smith-Start, India Knight. and Caroline Hirons debate "Should we grow old graceful or go down fighting?" in a live Hangout. If you want to sign up, it's HERE. 
Transparency Disclosure
All products are sent to me as samples from brands and agencies unless otherwise stated. Affiliate links may be used. Posts are not affiliate driven.