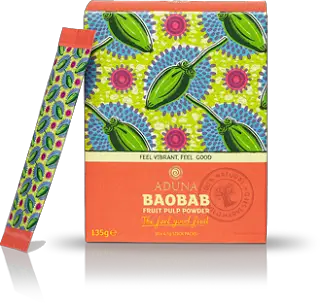 I think we are all pretty much aware of Fair Trade and worthy causes in the beauty industry and much as we all love to support brands with a cause and a story, let's be honest – there's a little bit of us that feels we might be getting a slightly second-class product swathed in righteousness. We're all aware of the breast-cancer band-wagoners – there's a way, way difference between giving a woolly portion of profits to help boost sales and those that make massive inroads into fighting diseases. 
So, when I came across Andrew Hunt and Aduna, I was pretty much expecting an experience based on what I should do rather than what I want to do. I'll whizz through the main points: ten years ago, Andrew worked in a London ad agency putting his full creative flow into nasal sprays. Perhaps not unsurprisingly, he became clinically depressed and found no way to move forward until he was offered the chance to volunteer on a project in Africa. Fast forward to today, with depression fully behind him, Andrew is promoting Africa in a new way. Not one built on old clichés and guilt-trips, but one built on the quality of products that Africa produces, politics and economics aside. His message is that it is time to take African ingredients seriously and on their own merit.
So, with the full endorsement of Suzi Menkes at the IHT Luxury convention (and what a stroke of luck that is!) and a World Business Development Award, Andrew is bringing Aduna, and the message of a smarter, savvier Africa to the UK. 
I'm seeing a big rise in products coming out of Africa so you can be in no doubt that it's something that bigger brands will have their eye on. Much as in the same way that everything now has an Argan oil inclusion (and I'm sorry but I still want to know why the Berber women aren't living in the lap of luxury by now), you will start to see Baobab as a key ingredient. Aduna utilises Baobab in its supplement products and for very good reason. It's got massive antioxidant properties, 300% RDA Vitamin C and it's almost 50% fibre – from a health perspective that speaks for itself. Aduna fruit pulp products are in powder or capsule form, and from a beauty perspective, while many brands are incorporating Baobab into their skin or hair products, Aduna just says drink it! It's the quickest and most effective way to get the benefits showing on your skin and boost your energy.
Andrew is like Tigger – relentlessly positive and bouncing with enthusiasm. I would not want to meet him when I had a hangover. But, he is a key voice in changing perceptions of Africa and he's managing to make influential people listen which is half the battle won. If you consider what it takes to make an ingredient or product desirable and for the huge machine that is beauty world to listen up, you'll understand what achievements have already been made.
I haven't tried the supplements yet, but am really looking forward to doing so, and proud to have a little bit of a part in eradicating time-worn clichés that surround products from poorer countries. Of course everyone wants to see the economies of these countries thrive, but the only way to do that and put them on a level playing field is to put your money where your mouth is.

 
Check out the Aduna story HERE and buy it HERE
Transparency Disclosure
All products are sent to me as samples from brands and agencies unless otherwise stated. Affiliate links may be used. Posts are not affiliate driven.